Thinking about how you get around outside
Finding the right equipment can make life easier for you. Select an option below.
Items of equipment that offer a person support when walking. These need to be measured up specifically for a person to use.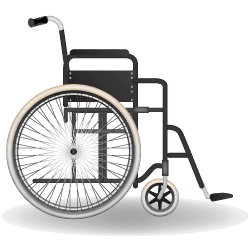 There are many considerations for a person before obtaining a wheelchair and advice should be obtained from a professional.
Furniture and products to help a person with gardening tasks.
While every care has been taken in the compilation of this information, neither Birmingham City Council nor Public Consulting Group will be held responsible for any loss, damage or inconvenience caused as a result of using the site and any inaccuracies/errors within these pages.